WOMENS EDUCATION AND ECONOMIC DEVELOPMENT SOCIETY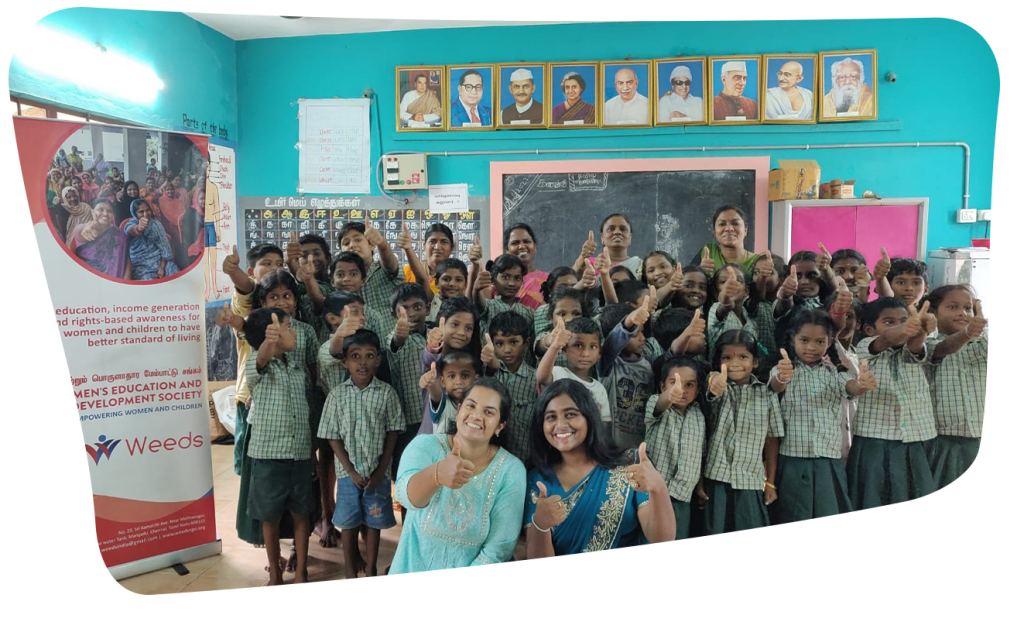 "Keezhmanagar Mahalir Munnetra Sangam" started in 1989 to address inherent social problems through a powerful and democratic way which was known as voluntary development activities of downtrodden people. In the year 1996, the name was changed to "Womens Education and Economic Development Society (WEEDS)". We believe that society develops only when women get equal opportunity to establish themselves financially and socially.
SELF HELP GROUP BANK LINKAGE PROGRAMME
The program is facilitating the social and economic empowerment of women by supporting SHGs in Kanchipuram, Tiruvallur, chengalpettu & Chennai
Read More…
PREVENTION OF SEXUAL HARASSMENT OF WOMEN AT WORKPLACE ACT, 2013 TRAINING
The Act seeks to provide a secure and enabling environment for women employees, including domestic workers, against sexual harassment at
Read More…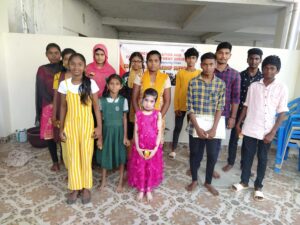 EDUCATING STUDENTS FROM LOW INCOME FAMILIES
Children in poverty make up thirty-nine percent of the population, and most of these children do not receive a good education because their parents 
Read More…
RURAL STUDENTS COMPUTER LITERACY AND LIFESKILLS TRAINING PROGRAM
Educating rural students computer literacy and life skills to enhance their capacity for a better future. Read More…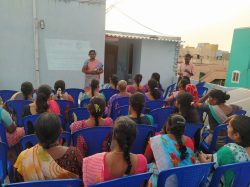 INTEGRATING RURAL WOMEN FOR ECONOMIC SUSTAINABILITY
WEEDS in partnering with International Monetary fund (IMF) reaching rural-suburban women to form Self Help Group's for economic sustainability.   Read More… 
LIVELIHOOD SUPPORT FOR PERSONS WITH DISABILITIES (PwD's)
The Program aims to uplift the lives of Persons with Disability (PwD's) through skills Training   Read More…
A Movement for Empowering Women and Children
We have numbers that push us to give in our best and make sure that we break our own records. We are happy to be growing and helping more day by day.
Women Beneficiaries in 2022-23
Children Impacted in 2022-23
Ms.Blessy Angelina lost her mother when she was just 3 years old and her father abandoned the little girl. The Little girl was then brought up by her Grandmother Mrs.Rajam. Mrs.Rajam was too old that she could't support Ms.Blessy Angelina with her education and other needs. Moreover, they didn't have a proper house to stay as well. WEEDS in association with Habitat for Humanity India Trust and Tamilnadu government housing project helped her in re-constructing their old house and also WEEDS supported her grand daughter with further education support. Now, the girl child & her grandmother lives in a decent concrete house as well as Ms.Blessy Angelina receiving scholarship support every year to continue education without financial constraint.
Mrs.Ammu and her children were living at a hut house in Mangadu,Narivanam salai. Her husband was a coolie (daily wages). didn't have proper house to stay and no proper income source. In Narivanam Salai, there were around 25 families who were working as Wood cutter, Snake catcher/charmer, daily wages, loading etc., since they didn't have any proper income source, these were not able to construct their house, no power supply, lack of water and sanitation facilities. Under WEEDS NGO, we constructed them 12 house to live and created awareness on the importance of Health and Hygiene. Like Mrs.Ammu WEEDS has constructed 189 houses in Mangadu & Kattupakkam areas with the support from Habitat for Humanity Trust India. All the families now living in a decent houses.
Mrs. Annakilli Arunachalam, from her childhood she wanted to do something for the society. she wished to become change maker in the society. But since she was from a rural background she couldn't go to school after 6th std and was married at a very young age. But her interest towards to change the community has never stopped.She believed that only through gaining leadership power in he community would support her to achieve her dreams of changing the society. In the year 1997 she joined self-help groups (SHG) and trained about Leadership skill,women Rights and importance of community development. Later, she contested in the local body elections and became Mangadu 9th ward councilor. And her dream from childhood got fulfilled. She helped old age people to get their government old age pension scheme, helped disabled people to get their disability card, helped the women who faced violence and fought against many other social justice activities. Through WEEDS SHG activities learnt leadership skills & women rights and that was the moment where her whole life changed. She started doing all the activity aspired to do during her childhood days to work for the societies welfare.
Mrs.Anandalakshmi,In the year 2002, she came to know about WEEDS NGO and through them she got introduced to Self Help Group (SHG). WEEDS also supported her children by paying fees. From there she attended more SHG meetings and gained confidence. Her husband was very supportive and also encouraged her to go for a job. Then she joined as Consultant at Smart Security Services with a salary of Rs.3000 per month. From that company she learned about how to handle Manpower consultancy. Later, in the year 2007 she wanted to start her own Man power agency and approached WEEDS to help her start. WEEDS NGO helped Mrs.Anandalakshmi with all the legal formalities to start AR Manpower Allied Services. In the beginning she was getting only sub-contracts. But later in the year 2011, with her self- confidence and hard work got her direct Manpower contract at Parle Agro Pvt Ltd. From there she started to grow and fly with her victory. Her main objective of the agency was to give more opportunity to women employees. Now under her agency there are more than 200 women who work with different companies. she also serves as a PoSH Act trainer for WEEDS.